Using Charity Numbers and Properly Identifying Yourself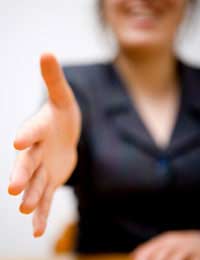 When you're involved in fundraising it's important to always ensure that your supporters or possible supporters are aware of who you are and what you're collecting for at all times. Creating a sense of trust with people who are giving you money is fundamental to your fundraising and it is what will have supporters staying with you for the long term. In order to do this, you should always adhere to the laws and regulations involved in fundraising and always be aware of them
Charity Numbers and the Law
When it comes to charity numbers, there are a variety of different legal requirements dependent on the type of charity you're involved with and the materials you're using to generate your fundraising income. If you are part of a registered charity that earns in excess of 10,000 or more in one year, you have to always ensure that you state on all your official documents that you are a registered charity. This means that any products you use for your charity to inform or contact other people, should always have the charity details on it. Items such as notices, web sites, leaflets, flyers, posters, letterheads, advertisements, emails and any kind of member information should all have the charity number on them. Even if you're sending out information looking for supporters and trying to solicit membership subscriptions, you are still required to state your charity number. If you have a charity bank account that comes with a cheque book you should have your charity number stamped on there too. Likewise, any other kinds of financial paperwork such as receipts, bills, expenses, invoices and more should have the statement that you are a registered charity on them and if possible your charity number. The correct way of doing this is to have any of the following statements: 'Registered Charity Number….', 'Registered as a Charity' or 'A Registered Charity'.
Different Types of Fundraising and Proper Identification
Different methods of fundraising rely on various proper forms of identification in fundraising and charity law. If you're carrying out a door to door collection then you're required by law not only to have a licence, but also to identify your charity on your collection tin. The tins should be sealed and have the ID number of your charity on it along with the purpose of your collection. If you're using a static collection box, you should also ensure that your charity number is visible on this and provide as much information as possible for the purpose behind the fundraising you're carrying out. If you're organising an event for your fundraising appeal, you could wear an ID tag that has your charity number on it for everyone to view should they wish. Again, it instills in some possible supporters that you are genuinely carrying out the fundraising for a legitimate appeal. This is similar if you're organising a lottery or a raffle. Make sure that your supporters are aware of your charity number and always know it in case you're asked about it. The main point when it comes to charity numbers and proper identification is that you should be fully aware of the laws for your area regarding these and if in any doubt should contact your local authority who will be able to help you further.
You might also like...