UK and European Funding Opportunities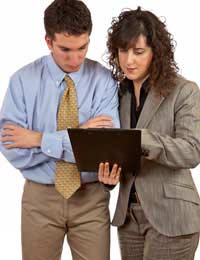 One of the most crucial aspects of fundraising for many involved in it is seeking out different sources of funding that will enable you to carry on your charity and have a successful fundraising appeal. For most people who are fundraising without years of experience, it can be difficult to know where to look first for possible fundraising help, but there are a variety of organisations that are willing to help, if you know where to find them. Throughout the UK and Europe, a variety of funding options are available, but they often have very strict criteria on who receives help and can vary immensely on exactly the type of help you'll receive.
Different Fundraising Avenues
Sources of funding can come from many Government Departments and Agencies, as well as local authorities. The Office of the Third Sector which is part of the Cabinet Office is ultimately responsible for overseeing the role of charities and fundraising appeals and the government. This means that they can be responsible for some of the available statutory funding options available to fundraisers and they're a great port of call when seeking information on which grants are available. If you're concerned about going to one of the biggest fundraising support sources initially, you can try some of the many other bodies who arrange funding support. Below is a list of some of the main sources that you can speak to:
Department for Communities
Department for Education and Skills
Home Office
Department of Health
The departments mentioned above are not the only government sources for funding when it comes to charity and the voluntary sector. There are a variety of other departments who may be able to deal with your requests, so check out the following places below, dependent on which part of the UK you live in.
The Scottish Government
Government Funding Website
Northern Irish Government
Welsh Government
Sources of European Funding
With the UK being part of Europe, it opens up a wide variety of European funding options for those involved in the voluntary or charitable sector. Some of the foremost funding sources within Europe can be found by researchingThe European Social Fund website. Their site is a wealth of information and various grants, forms of support, funding companies and more can be found there. There are other sites that can be of benefit if you're considering European funding for your charity. The Secretariat General website has a good selection of the European Commission's options for seeking fundraising funding and the websites always have an English version for easy access. If you're still looking for further options and want to apply for as much help as possible, you can check out the
European Fundraising Association
website. It will outline various fundraising sources in different countries and is a fantastic information point.
When it comes to seeking out funding to continue your own fundraising efforts, there are plenty of sources of help and support available if you can find them. Remember though that it is a competitive business and therefore you should be fully prepared with your mission aims, goals and beliefs. You want to show that you are entirely committed to the cause and that you're able to see your fundraising organisation or charity being successful in providing help to those who need it. The more prepared you can be, the better chance you have of receiving a grant or help when you need it also.
You might also like...
I own 3.5 acres of flat and level building land very close to skiing amenities in Slovakia and I want to use raffle of prize draw methods to sell it. I would be happy to work through a charity and would donate 10% of the proceeds to any charity that wanted to participate. Are there charities or companies out there that can point me in the right direction?
JohnRichard
- 19-Dec-12 @ 12:10 PM