The Charity Commission: What it is and How it Affects You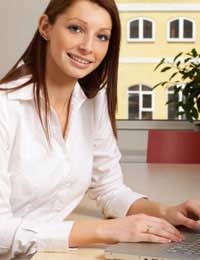 The Charity Commission is one of the most important bodies with which charitable organisations have to deal. While it is there to help charities do their job to the best of their abilities, it also has a range of powers to help regulate the third sector.
What is the Charity Commission?
The Charity Commission is the regulatory body for charities in England and Wales. Its job is to help charities run as effectively as they possibly can, within the law. The Commission provides vital help and guidance to charities.
In addition, the Charity Commission has a range of important legal powers that allow it to take action against charities that it believes are willingly acting outside of the law. In cases where the Commission believes a genuine mistake has been made, it will work with the charity to secure a suitable outcome.
Do I have to register?
If you decide to become a registered charity, you will have to deal with the Charity Commission; it is the registrar for charities in England and Wales.
It is worth remembering, though, that you may not need to register. As the Commission itself points out, while there are hundreds of thousands of voluntary organisations across the UK, there are fewer than 180,000 registered as a charity. You should also remember that registration does not make your organisation a charity. It does, however, entitled it to a range of benefits including tax breaks.
More information about charity registration is available in another article on this site.
What is the Register of Charities?
The Register of Charities is a list of the organisations that have registered with the Charity Commission. If you register, your organisation will also appear on it.
The Register contains a range of details about the registered organisations. For example, it includes the names of the trustees, and information on whether or not the charity has complied with its reporting obligations – that is, whether it has filed its returns on time.
The Register is free to anyone who wants to search it online. If you are considering registration, it is important to remember that information about your charity (and about you, if you are a trustee) will be publicly available.
What do I have to send them?
Once your organisation has registered with the Charity Commission, it will assume a range of reporting obligations. The specific obligations that apply to your organisation will depend on its annual income.
Broadly speaking, the higher the organisation's turnover, the more stringent the reporting requirements. Charities with a turnover of less than £10,000 will have to provide a very small amount of information. Once turnover exceeds £10,000, though, you will have to complete a full Annual Return. As your turnover grows further, your reporting obligations will increase. Further details of the information you may have to provide to the Charity Commission is available elsewhere on this site.
The Charity Commission is an important body with which you will have extensive dealings as a registered organisation. You should familiarise yourself with it as a priority.
You might also like...
Please can you tell me if you can help with funds for my friend's father who has cancer and they live abroad and he can be seen by a doctor here in the UK but need the funds to pay for the visa and treatment. Please can anyone help with this if at all possible.
neets
- 19-Sep-15 @ 9:45 PM