Seeking the Help of Professional Fundraising Companies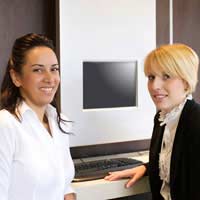 If you're a fundraiser who wants the best for your organisation, there will usually come a point when you will seek help from a professional fundraising company. It can often be a critical step towards the next goal for your organisation, but for many people it is a difficult stage as knowing the correct procedures can be a trial and error process. There are a number of steps you should undertake in order to ensure that you find the right professional fundraising company for you.
Questions to Consider Asking
When you seek a professional fundraising company, the mistake many people make is that they feel the company are interviewing them. This isn't the case - you are in charge here and it's up to you to be prepared with a number of questions that you need to know about each company you're considering. You must always find out from a company what they can do to make your fundraiser a success and of course to make your job easier. You don't want to employ the services of a company and then find you're doing all the work yourself, this completely defeats the purpose. Find out what the company consider their expert services and discuss with them what you feel you're able to spend as well as how many volunteers you can guarantee to take part. You should always find out how long the company you're considering has been in the fundraising business and if possible enquire about previous successes and other clients.
There is no shame in asking these questions and any professional fundraising company will be prepared for you to ask them. You should enquire about how much customisation will go into what the company will do with your organisation. Every fundraiser has a different dream and a different path to get there and it's important that you discuss with the company what they can do to tailor their services to your ideas. One of the areas that many people overlook when considering a professional fundraiser is one of the most simple areas and probably most crucial. You have to find out exactly who will be dealing with your fundraising organisation and how easily available they are should there be a problem. There is no use in signing up with a company, only to realise you've never personally met the person in charge of your account and have no idea how to contact them if there's an issue with anything. Get as many references as you can and if you want to, take time to speak to past customers who have dealt with the professional fundraising company that you choose. It will establish trust and confidence in their abilities and hopefully allow a deeper relationship to delve between you and the person in charge.
Where to Look for a Professional Fundraising Company
There are a variety of ways to find a professional fundraising company to help with moving your fundraising organisation forward. You can simply do a search on Google to find a list of fundraising companies, or you can seek them out through more specialised means. The Professional Fundraising Magazine contains invaluable sources for seeking out fundraising companies and is the UK's only fundraising magazine. There are a number of online lists of great places to seek professional fundraising companies and some of them are listed below:
Fundraising Web
AFRDS
Professional Fundraiser
PFC Fundraising
You might also like...
Hello I am looking to start a fundraising organisation. It's main ways of raising money will be through door to door and street campaigns along side raffles and events. I will be looking to employee people for certain events and also have volunteers in place to fundraise. I wanted to know if I can fund raise with street and door to door colllections to raise initial funds to cover the costs of the organisation.
Iddy
- 15-Apr-16 @ 11:13 PM