Laws on Charities and Voluntary Organisations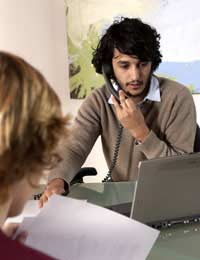 When it comes to charities or fundraising, there are a variety of legalities that should be adhered to in order to ensure that you stay on the right side of the law at all times. You want your fundraising cause to be genuine and worthwhile and there is nothing worse than raising money and then finding out there's been some kind of legal wrangle that prevents you from donating. Familiarising yourself with the legal aspects of charity and fundraising will benefit you personally and of course your money raising cause.
Charity Visibility and the Law
If you are sending out any kind of information based on your fundraising efforts or your charity, it is essential that you always clearly state your charity number on all documents. It is a legal requirement under the Charity Act and it is considered a criminal offence not to include it. This charity number should be included on any letters, tickets, pamphlets, badges, posters or flyers. You should also make sure that you have any further information available to possible supporters if needed. If you are planning a house to house collection for example, you will need a House Collection Licence. You can get these from your local council normally or whatever authority regulates charities in your area. All collectors must also use official collecting cans and keep accurate records of any takings you obtain from supporters. Branding your fundraising cause is not only legal, but also makes potential supporters feel safe. It shows an authentic nature to your collecting and hopefully will spur people on to donate more freely.
Legalities of Lotteries and Raffles
If you're planning to hold a lottery to raise funds, you will need to apply for and be granted a lotteries licence from your local council. If you are solely responsible for organising the lottery then anything relating to it falls back on you, so always make sure you're doing it with the right licences and permission. If you're holding a raffle at a one off event like a dinner party, you must follow the laws in relation to this. You can only sell tickets to small lotteries (raffles) during the event and you're not allowed to have any cash prizes. Also, you can't spend any more than 250 pounds on prizes, but free donated prizes are allowable.
The Different UK Charity Regulators
Dependent on where you live in the UK will affect the law that regulates your charity. If you live in either England or Wales, the Charity Commissions is your first point of call for any laws or questions on legalities relating to charities or fundraising. Their aim is to provide the more efficient and effective charities and regulations in both England and Wales and they should be able to answer any questions you may have. If you live in Scotland you should contact either the Charities and Trustee Investment (Scotland) Act or OSCR (Office of the Scottish Charity Regulator). Either of these will deal with different aspects of charities and fundraising and can be contacted for further information if you need it.
You might also like...