Understanding the Legal Terminology of Fundraising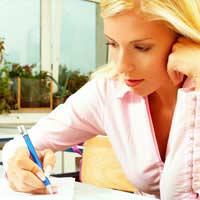 When it comes to fundraising there are a variety of terms that can be used to identify different people within the organisation, different organisations themselves and even the different roles that people play in fundraising. In order to be professional and fully understand the environment you're working in, you should be aware of some of the most common types of terminology used to refer to fundraisers themselves.
The Charities Act 2006
The Charities Act 2006 is an act that has been developed to improve on the existing 1992 Charities Act. It will set new regulations for fundraising and part of this is to determine exactly what constitutes the different types of fundraisers out there and the legal processes they're required to follow when raising funds. In the 1992 Charities Act, there are differences between being a volunteer, a consultant, a fundraiser and a professional fundraiser. This terminology continues into the updated Charities Act 2006 in many ways.
Volunteer Fundraisers
Someone who is classified as a volunteer fundraiser is essentially someone who is not paid for their services. They should receive no remuneration, but of course should be paid for any out-of-pocket expenses that they may incur whilst collecting for your fundraising drive. Make sure these are of course genuine and always ask for proof of expenses before paying out. Anyone who earns more than 5GBP a day or 500GBP a year for their fundraising efforts is not considered to be voluntary at that stage. They would actually then legally be defined as a professional fundraiser under the Charities Act 2006 and the 1992 Charities Act.
Professional Fundraisers
A professional fundraiser is someone who is directly involved in raising funds and is paid in excess of 500GBP a year to do so. Many professional fundraisers work for existing charities or have started their own fundraising appeal and would consider the fundraising their primary job or occupation. Many charities who employ professional fundraisers do so based on their experience or training in the field already and they are usually working from a signed contract that outlines their duties and their role within the company. A professional fundraiser is entirely different from a regular fundraiser who is usually directly employed by a charity.
Consultant Fundraisers
A consultant fundraiser is normally someone who is paid by a charity for the fundraising work that they carry out. This tends to focus on a variety of aspects of fundraising including a large degree of strategic planning and organisation. They are never involved in asking directly for support from sponsors or possible sponsors, but rather are involved at the management level where they can advise on the efficiency and success of your fundraising appeal.
Whatever your role in the fundraising sector, learning the different terminology will give you a better understanding of who does what and who should be involved in what areas. Always remember that if you're concerned or unsure as to certain terminology involved in fundraiser, you can consult the Charities Act 2006 which is being implemented by the Office of the Third Sector and Charity Commission.
You might also like...