Self-Regulation of Fundraising in the UK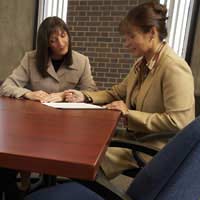 Self-regulation in fundraising was introduced in 2007 in the UK and essentially aims to allow fundraising and charity organisations to set some of their own standards within their company. This can be on the basis of best practice, regulating what their company does, eradicating any poor practice they notice within their company and also hopefully increasing public trust in their charity organisation.
The Crucial Two Parts to Self-Regulation
There are two essential aspects to self-regulation within the fundraising sector. The first is that you are legally required to sign up to the Codes of Fundraising Practice. This exists to show the best practice standards that you will be expected to reach based on the criteria set by the Institute of Fundraising Standards Committee. The second crucial aspect is that the donor faces an independent Fundraising Standards Board who exist to hear any complaints and ensure that members of the public have someplace to go to have their views and opinions noted. Self-regulation is useful because much of the control is given to the individual charity and therefore it means that they can set their own high standards and work towards them at all times. It allows them to outline their own goals and aims for the charity, as well as demonstrate how committed they are to their fundraising appeal. This will hopefully translate into public support and trust also.
Information on the Self-Regulation Scheme
A government report on charity and fundraising regulation entitled 'Private Action, Public Benefit' (2002) was the original document that introduced the notion of self-regulation. A variety of recommendations were introduced based on this publication and a structure was suggested that became what is now known as the self-regulation of fundraising. Essentially, it stated that there should be a voluntary opt-in membership scheme that allowed fundraisers and charity organisers to commit to a standard set of practices. These were contained within the Codes of Fundraising Practice and The Fundraising Promise. Each of them also used the Fundraising Standards Board mark of quality on all of their fundraising documents or publications. What this meant was that the public would become familiar with seeing the seal and understand it as a mark of quality and thus an organisation they could trust. The three main aims are:
To show best practice in all aspects of fundraising
To investigate any complaints from the public based on a fundraising act
To maintain a high standard in all UK fundraising institutions
Benefits of Joining the Self-Regulation Scheme
Many fundraising organisations are actively encouraged to join the self-regulation of fundraising scheme. Large organisations such as The Institute of Fundraising suggest that by doing so, it shows your commitment to best practice in fundraising and shows you understand that you have an integral role in always presenting the best fundraising organisation you can. Having the Fundraising Standards Board available to consult should you need to is a fundamental aspect of any genuine fundraising or charity organisation. It is beneficial to always have others involved in the same industry realise that you are taking your task seriously and wish to maintain high standards throughout your company. These are a few of the reasons why self-regulation can be an essential aspect of fundraising.
You might also like...