Cash Raffles - Are They Legal?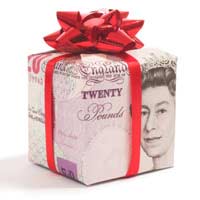 Q.
In June this year I organised a fund raising golf day and dinner dance for a Girls Football Club where my daughter plays. I am now looking at next years event and one of the suggestions was a cash raffle with tickets sold in the run up to the event and the winners drawn at the dinner.
I am not sure though if this is legal and if it is what do we need to put in place to obey any laws?
(Mr James Braid, 9 December 2008)

A.
If you're planning to hold a fundraising event that has a raffle as it's main focus, there are a number of legal issues that you must adhere to in order for the event to fall in line with fundraising laws.
Holding a raffle can be a fun and easy way to raise money for a good cause. Many people decide to hold a raffle as it's easy to buy books of tickets and sell them in groups. Most people will support raffles as it doesn't require much from them and it's often a fun way to try and win a prize. There are a few legal issues with raffles however and one in particular means that you are not able to offer a cash prize as part of a raffle.
Raffle's are considered to be a 'small lottery' in the eyes of the law. This means that you are only able to offer no more than 250GBP for prizes and you can't award cash prizes. You can award donated gifts up to the value of 250GBP, but under no circumstances can you give cash back.
Another important point to consider with raffles is that there is no limit on the price of a ticket, but you must ensure that you're selling the tickets only within the time and place of the raffle. Generally most people will sell a strip of tickets for a certain price and draw the raffle there, when everyone is present. Larger organised events require a licence from your local authority and the type of event you're discussing seems to fall under this as you'd like to pre-sell tickets and offer cash as a prize. You should speak to your local authority about this.
The three categories of exempt lottery which do not require any kind of authorisation by a local authority are:
Customer lotteries – business owners run these and only sell tickets to customers
Private society, work or residents lotteries – tickets are only sold to members
Incidental non-commercial lotteries – must be held at non-commercial events and all money must be given to a charity or fundraising group
Even within these exempt groups there are relevant rules and regulations that must be followed. If you're still unsure, consider contacting the Institute of Fundraising on 020 7840 1000.
You might also like...
Does anyone know if it is legal for a small business to run a raffle for their own gain?
Peggy
- 29-Nov-23 @ 3:57 PM
Hi,looking at raising funds for charity by way of a football card with 100 squares @£10 per square... whats the largest cash prize allowed for winner??
Mark
- 17-Sep-19 @ 10:13 PM
Local dart team run a raffle each week and usually takes around £50, but only pays out £10. Is this legal? Or is there a minimum amount they should give back? Seems unfair that they grab 80% of the spoils.
Brownie
- 13-Jun-18 @ 9:33 PM
Hammy 1 - Your Question:
I want to raffle my football memorabilia online,to finance home improvements, can, how and where can I do this?
---
Our Response:
You would be better using an online auction rather than trying to raffle these.
RaisingFunding
- 15-Aug-17 @ 12:04 PM
I want to raffle my football memorabilia online,to finance home improvements, can, how and where can I do this?
Hammy 1
- 13-Aug-17 @ 1:56 PM
Hi I am taking part in a bike ride for charity, to boost the money raised I am planning to hold a raffle at work with all proceeds going to the charity. Prizes will be donated by colleagues and local businesses. Is this legal? I have been reading about the different rules and getting slightly confused. Thanks
Confused!
- 5-Jan-14 @ 5:46 PM
Is selling raffle tickets in strips legal, because this making the customer believe they are buying 5 when in fact they are only buying 1. Also this method is not cost effective as the organizers have to buy 5 books instead of 1.
dave10861
- 11-Dec-13 @ 1:14 PM
I attend a ballroom dancing social once a month (not a club) we pay admission at the door and also take itemsfor a raffle for which the organisers charge £1 a strip of tickets and from what I can see the proceeds go in the pocket of the two guys who organise the dancing, and all they do is put on CDsis this legal?
strictly
- 29-Aug-13 @ 4:48 PM
your social club is running a raffle were you put in your name badge and one is drawn out for a cash prize is this legal ?
daves
- 9-Aug-12 @ 5:35 AM
i recently went to a fundraising event, where a raffle was taken place, i brought tickets, but the event holder decided to pull a prize out of the raffle and offer it to the highest bidder, i won the bid and paid £130.00 through the just giving website, i have since contacted the event holder to claim my prize, but he is refusing to hand it over...what can i do in this circumstance? many thanks laura fitzhugh
laura
- 4-Aug-12 @ 3:31 PM
I can remember (many years ago) being part of a local 100 club (I think that was the name). Each week everyone in the group put £1 (or maybe it was 10 bob - it was that long ago) into the club and at the end of the month there was a draw I think there were 10 'prizes' with the balance left each month banked towards a Christmas Party at the end of the year for members and guests. Is this legal in this day and age? Could a local fundraising group use a similar pattern with excess money going into the fund. Only the members paid in and only the members could win in the draw.
Maggy
- 2-Jul-12 @ 4:50 PM
a group i belong to wont to have a raffle to raise funds for our club, There will be three quilts as 1st,2nd,3rd prizes, Do we have to put the value of the quilts on the tickets. Also how long are we allowed to have the tickets on sale for. the cost of each ticket will be $2-00. Awaiting your reply. Val
Val
- 29-Jun-12 @ 1:44 AM
I am thinking of setting up a business on-line selling tickets to win items of medium to high value (£200 - £20,000), part of the proffits will be given to charity and part for personal/business gain. Can you tell me if firstly this is legal? secondly is the prize value subject to tax? third do i need a licence to operate a business like this?
Jackson
- 4-Mar-12 @ 1:47 PM
We have a cash raffle at our local club and take in eighty pounds.Can you tell us the percentage we have to pay out for example £30 was paid out to winner and £50 went to the club.Is there a law about percentage pay outs.
sylvie
- 29-Jan-12 @ 2:26 PM
@BigDaddy - you may require a licence to hold a raffle whether it's on the internet or not. You need to contact your local authority to obtain a licence.
RaisingFunding
- 20-Sep-11 @ 10:00 AM
Is it legal to have a fundraiser or raffle on the internet? Andis there a minimum percentageof the proceeds that goes to the charity, and is overhead included in this?Thank you very verymuch!!Good Day
BigDaddy
- 20-Sep-11 @ 12:44 AM