Data Protection and Proper Collection of Personal Data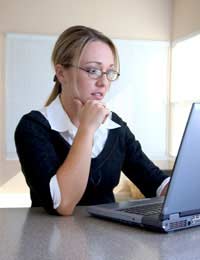 When it comes to collecting money for a charity or for your fundraising cause, there are certain rules that you have to follow and regulations that exist to ensure you're staying within the law. For most people who are new to fundraising, a lot of these laws are unknown and it is worthwhile getting to know them before starting your campaign. One of the most fundamental areas involved is data protection and the proper collection of data from your supporters and prospective supporters.
Data Protection Act and Your Fundraising
When you start obtaining supporters for your fundraising and canvassing prospective supporters there will come a point when you have to collect personal data. In doing this, you are bound by a number of regulations that relate to the Data Protection Act 1998 and the Privacy and Electronic Communications (EC Directive) Regulations 2003. Within these publications are the requirements by law for fundraising and only where it says 'ought' or 'should' is it considered non-mandatory. There are a few general rules that apply specifically to fundraising and these should be considered essential knowledge for people involved in the fundraising industry.
Retaining Personal Information on Supporters
One of the most crucial parts of information collection when fundraising is that you don't retain any information on someone who has provided you with a donation or even someone that you consider a prospective donor if your organisation isn't comfortable with sharing that information with the person involved. This can be any kind of information that you may consider personal or sensitive to that individual. The person providing the information should also be fully aware of why their data is being processed and always make sure that it's collected without the donor being misled or deceived. You should also make your own identity known and explain to the donor what their information may be used for.
Use of Information Within Your Fundraising Drive
When you have information from your supporters and donors, you must always be sure to keep their information private. You must never use the information you're given in a way that your donor wouldn't appreciate. If you do have to use their information, you must obtain their permission first. This also goes for sharing information with any other organisation or fundraising company. You can't share information or data unless your donor is aware of what you are doing. If your donor is aware of your intentions then so long as you have their consent to process their data, it is acceptable that you use it for the reason explained to them. There are only a few occasions where there are exemptions to the rights of the data subject. These are generally when they are involved in areas of crime, journalism, legal professional privilege and taxation.
Proper Collection and the Law
If you have educated yourself on the legalities of the data protection act, you should also be aware of proper collection when fundraising. There are many legalities involved in collecting money on behalf of a charity of fundraising drive and you should always make sure you have the correct licenses, collection tins, information sheets and identification. For a full understanding of the many nuances in proper collection, you can read The Institute of Fundraising's Code of Fundraising Practice. Primarily you must ensure that you collect an individual's data with privacy and respect. Keep the information you collect in electronic form if possible and make sure that it isn't available to anyone that it shouldn't be.
You might also like...