Health and Safety Issues in Fundraising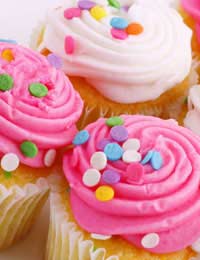 When it comes to fundraising, many people are unaware of the health and safety laws governing it's practice. It's important to get a better understanding of the health and safety laws you need to follow before you start any fundraising campaign. The different health and safety procedures will be dependent on the type and size of your campaign and you should seek out as much information as possible at the beginning.
Food Health and Safety for Fundraising
If you're planning an event where individuals will sell homemade food items to raise funds, you may be concerned about the health and safety of doing so. If someone became ill from the food or there was some other problem with the food, the obvious concern is whether you would be held responsible as the organiser of the event. In general however Food Hygiene and Labelling Regulations aren't applicable to food that is prepared outside of a business.
This means that food being sold at one off occasions like fundraising events, fetes, fairs and school charity events don't fall into this category. If you do sell food for charity on a regular basis, for example jam you package and sell regularly, then you may have to follow the Labelling Regulations. The best way of finding out what particular regulations apply to your event, get in touch with your local trading standards department. To keep yourself right, you can voluntarily label your products even when you don't have to. All you have to do here is list the ingredients in descending order of weight and outline any that could cause allergic reactions, especially nuts. If you're still worried, check with your insurance company to ensure that they will cover you in the rare occasion where you may have someone who gets food poisoning.
Disabled Patrons and Fundraising
When you're arranging a fundraising event in a public space, you may have queries as to whether you're catering to disabled patrons who wish to attend. The Disability Discrimination Act 1995 is in place to prevent discrimination however, it's not there to enforce unreasonable expectations on an event holder. If there is simply no place for a wheelchair ramp for example, then this is acceptable under the law. You should have an assessment carried out to ensure that you're taking reasonable steps towards preventing discrimination at your event. You can then decide whether you've chosen the right venue or whether you'd be better looking for a space that has already carried out what is viewed to be reasonable. Seek out an independent auditor to carry out a survey of your venue and then act from there.
Security Measures and Safety
If you can afford to spend a little money on organising security for your event it may be worthwhile. Getting in some security to check people are safe, acting in a responsible manner and that all money collected is safe and secure can go a long way to helping you have an enjoyable fundraising experience. Even if you have to rope in some volunteers to keep an eye on children who may be either participating in the fundraising or may be enjoying the activities you're providing, this will benefit you in the long run by ensuring you have a safe, fun event.
You might also like...