Recruiting Other Fundraisers and Employing Them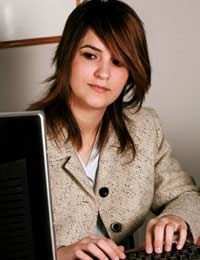 If you work in a charity or fundraising area that requires a large amount of organisation, there may come a time when you'll need to recruit extra people. When you're thinking of taking on staff to help with your cause, there are a variety of ways of doing so and numerous places to advertise. Essentially though, you need to be sure of what you want and know exactly the type of person you feel will fit into your organisation.
How to Recruit a Fundraiser
When you start thinking about employing a fundraising you have to be completely decided on what their role will be in your company. Once you know this, it makes it easier to advertise your position. Many companies look within their organisation first before they offer the job to the public. Often promoting from within means that you're building a more cohesive team and ultimately a more loyal team. This can have numerous benefits as you may expect, but there are times when you have to recruit from the public and this can prove difficult if you don't really know where to start. Often, looking at adverts that other companies have run in the sector press is a good way of figuring out what to advertise to find the correct fundraiser for your company. Have a look at the qualities and qualifications other charities are asking for and then build your own job descriptor from that.
Where to look for Fundraisers
Knowing where to find fundraisers will make your job much easier. There is no point in advertising in places where fundraisers tend not to look for positions. There are a variety of places that are considered key advertising paths for the charity and voluntary sector. Some of the print publications are outlined below along with specific information on when is best to advertise in them.
The Guardian - Creative, Media and Marketing section on a Monday
The Times - on a Monday
The Guardian - the Society section every Wednesday
Professional Fundraising magazine - twice a month
Opportunities - the public sector recruitment publication
Third Sector magazine - published weekly
Voluntary Sector magazine - published monthly
Metro, London Evening Standard - on Monday
There are a variety of online places where you can also advertise for fundraisers during your recruitment drive. Make the best use of every possible advertising avenue, as the wider you can cast your net, the better chance you have of finding the ideal candidate for the position. There are some primary sources you should utilise online:
Society Guardian
Charity People
Charity Action Recruitment
Charity JOB
Using a Recruitment Agency
If you don't have the time to organise recruiting fundraisers, you may want to seek the help of a specialist organisation. Many specialist recruitment agencies work with charities or the public sector and have a number of people already on their books looking for employment. This can take the stress out of finding a suitable employee, but remember there are usually fees involved with this and you should always be aware of those first. They usually require as much information as possible on the type or work you're advertising and the salary you're willing to offer. Below are some of the prominent recruitment agencies in the charitable sector.
CR Search and Selection
Eden Brown
Execucare
Whatever path you choose to find a fundraiser, always make sure that you have the correct employment contracts ready and are certain you've found the best person for the job. You'll be relying on them to raise cash for your organisation so commitment and loyalty can be paramount to their success and yours.
You might also like...