Full Time Fundraising as a Career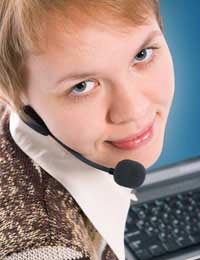 If you're looking for a change of career and thinking you'd like to be in an environment that gives something back to the community, you may be considering a full time career in fundraising. For many people, where to begin when looking at such a career can be very tiresome and confusing, so let's have a look at some of the options available to you if you want to get into a fundraising career.
Deciding on your Approach
There are a variety of ways that you can become involved in full time fundraising. For many people, the love is sparked when they realise that working to generate money for others is a very fulfilling prospect. From here, the idea is often to start up some kind of fundraising drive of your own where you work full time to try and obtain money for a certain cause. This isn't the only approach to fundraising that you can take however.
There are many professional companies looking for a full time fundraiser to work for them to help create excitement and drive their fundraising appeals with great success. If you start your fundraising career off as a solo venture, you may find it extremely difficult to establish yourself and the continual disappointments may knock the enthusiasm out of you for fundraising altogether. It is definitely a better idea to begin your fundraising career with another organisation or team of people, that way you may learn essential skills and tips you wouldn't have alone . Another advantage of not starting off as a sole fundraiser is that you'll learn more about the acceptable wages for the position . Often if you start off alone, knowing exactly what to pay yourself as a salary can be difficult. It's all too easy to keep spending hours trying to get your cause off the ground and not paying yourself what you should.
Professional Companies
Many professional companies employ full time fundraisers to help with their cause. There are numerous websites online that offer specialist jobs for people in the fundraising arena. Some of the best places to look are listed below:
Charity Careers
Fund Raising
Charity Job
Voluntary Sector Jobs
Charity People
Each of the websites listed above offer a variety of fundraising related jobs. There are also some other essential areas you can search for full time fundraising jobs. One of the best is in The Guardian newspaper. They have a society section on a Wednesday that lists charity and voluntary sector jobs and also a marketing section on a Monday. There's a magazine entitled 'Professional Fundraising' which is bi-weekly and has some wonderful sections and information on fundraising as a career. If you're finding it difficult to locate the right position for you alone, you could try a recruitment agency who specialise in working with charities and the public sector. Some of the best are listed below:
Lifeline Personnel
Eden Brown
Charity People Jobs
There are certainly plenty of professional companies out there who are looking for full time fundraisers and also those who are happy to take on volunteers who want to gain some experience before deciding on fundraising as a full time career.
Fundraising as a Career and What to Expect
When it comes down to the core of fundraising, it's an occupation like many others. It requires commitment, training and long term goals. One of the best initial steps to take is to undergo some kind of training so that you're fully aware of all the different challenges involved in fundraising. There are many professional development courses available and the Institute of Fundraising can inform you of the many licensed training providers to help explain the legal and most effective ways of being a good fundraiser.
There are also a variety of books available to help you study at home, and these will benefit you when it comes to job interviews for fundraising positions, or even in situations where you are a sole fundraiser trying to obtain help from other companies. It is fundamental when going into the fundraising area of work that you're aware of the increasingly competitive market out there and the difficulty many face in obtaining charity for their cause. If you can get experience before applying for a full-time position then do so. It will help you immensely and will look impressive on your CV. A full-time fundraising appointment should be treated like any other job.
Your prospective employer is looking for passion, commitment, experience and a genuine drive to do what is right. Fundraising as a career can be highly rewarding not only emotionally, but financially. For the right person, there are positions out there with annual salaries well in excess of the national average. For this though, you must be prepared to think outside the box. Coming up with innovative and interesting ways to generate funds is essential, alongside having a tough resolve and a confident manner to approach people.
Full-time fundraising as a career isn't for the faint hearted, but if you are prepared to learn your skills and commit to it 100% it can be very rewarding. Read as much as you can on the area before giving up your present job and get as much experience as possible. Remember, there are plenty of charities looking for a helping hand, so help others whilst helping yourself and then consider moving into fundraising full-time.
You might also like...