Obtaining a Job in the Fundraising Sector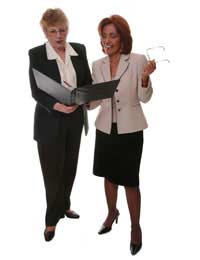 There are a variety of ways to obtain a job in the fundraising sector. For many people, the immediate issue is not knowing where to start, but once you find a few places to look, there are numerous others that will pop up! Whether you're looking to find a voluntary job or make fundraising a full time career, many charities in need are waiting to welcome you.
Voluntary Jobs in Fundraising
Many charities and voluntary organisations are desperate to get people to help out. Running a fundraising drive over a lengthy period of time requires great commitment and resolve as the challenges are often tough. If you decide to become a volunteer for a fundraising appeal, you should always question your own commitment first and be 100% certain that you're capable of providing the charity with the time they may need from you. Investing your time in a cause is a great thing, but letting people down when they need you most isn't. Only volunteer the time you know you have to give. There are a variety of ways to do this. You can volunteer by collecting funds door to door, or perhaps even by holding events for your cause. You can of course always seek a part time job in a fundraising or charity shop. Quite often, charity shops struggle to get people to commit to hours, so again be honest with what you can offer. It is a great way of getting some experience in the fundraising sector and if you're able to fit it in around your regular job, it can be a good social experience also. If you are seeking employment in the voluntary sector, there are a few main search areas you should try first:
www.voluntarysectorjobs.co.uk
www.vso.org.uk
www.jobsincharities.co.uk
www.oxfam.org.uk
Often, even in volunteer jobs, you'll be offered some kind of compensation. It can range from a full wage, down to a lunch allowance, but always check first what you're expecting to get back from your work with a charity. Remember that there are numerous volunteering positions available abroad as well, so if you are able to go further abroad, your experiences will be more diverse and there may be more opportunities for you.
Making Yourself Attractive to a Prospective Employer
Many employers have very specific needs to be met when they interview for a job in the fundraising sector. Certain criteria are often set by each organisation and to really impress a possible employer, you must be full equipped to the best of your ability. One of the easiest ways of doing this is by obtaining a professional qualification in fundraising. There are a variety available and The Institute of Fundraising offer courses from beginners fundraising right through to a Certificate in Fundraising Management. You can also get involved in a development course through organisations such as 'Working for a Charity'. They have an online training course that lasts for one year and will develop the skills you need to impress prospective employers. Large charities such as NSPCC, Cancer Research UK and Barnardo's all run their own graduate recruitment programme where you will receive specialist training to help you make the first rung of the fundraising sector career ladder.
As with any occupation, experience often goes a long way to making you look like a good candidate for a job. Get as much experience in the charity and fundraising sector as you possibly can before applying for it as a full time career. Join a charity you believe in and give them your time and your effort. You'll learn plenty from the inside this way and employers will see you're committed to making a difference for your charity. If you've ever worked with volunteers, in marketing, public relations, as an event organiser or similar, then you can list these skills as potential valuable skills in the fundraising sector. Always show your high level of transferable skills and your personal commitment - employers love to see passion about a position.
Finding Jobs in the Fundraising Sector
There are a number of ways to find jobs in the fundraising sector. Some of the best jobs are found online or in national newspapers. Below is a list of some of the first places to consider when you're seeking a fundraising job.
www.institute-of-fundraising.org.uk
www.charityjob.co.uk
www.charitycareers.co.uk
You can also search your newspapers. The Guardian and The Times often run advertisements for jobs in the charity and fundraising fields and are a good source of up to date job prospects. There are a few fundraising magazines that are published monthly too that can provide a good form of information for jobs within the fundraising sector.
You might also like...