Professional Development for Fundraisers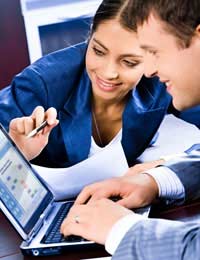 If you take your fundraising seriously, you may want to consider undertaking some professional development courses to help you get a wider range of experience and understanding on exactly what is involved in being a great fundraiser. There can at times be extremely difficult challenges involved in fundraising and in times where often available money for charities and giving purposes seems to be static, fundraisers have to be at the top of their game to really have success in gathering funds. As more and more fundraisers and charities appear in an already saturated market, fundraisers need to always be aware of new legislation and new approaches to getting as much money as they can for their cause. One way of doing this is to take a professional development course in fundraising and there are a variety of different options in doing this.
The Institute of Fundraising
One of the primary resources in the fundraising world is The Institute of Fundraising. The institute is committed to ensuring that fundraisers follow best practice in their fundraising drive and are fully educated on the ins and outs of raising money. In order to ensure that fundraisers continue to grow and develop further understanding of the fundraising industry, the Institute offer a Certificate in Fundraising Management programme. This course will help to coach and appraise individuals developing their fundraising skills and is available to both companies and sole fundraisers. If you become an Associate Member of the Institute you will benefit from a variety of exceptional discounts and crucial fundraising information. You will also be able to access the members only section on their fundraising website that is packed full of helpful tips, information and articles to help your progression in fundraising. For many people starting out, knowing the policy issues involved with fundraising is all new to them and the Institute will also provide access to the Policy and Campaigns Directorate which gives you information that is helpful in this area. This is particularly beneficial if you're involved with a smaller charity as often the hierarchy doesn't exist in these to enable you to get help when you need it.
Training Courses for Fundraisers
There are a variety of different types of fundraising courses available, from beginner courses through to management courses.
Introduction to Fundraising
Foundation Course in Fundraising Practice/li>
New Managing Fundraising Course
Certificate in Fundraising Management
The Introduction to Fundraising course is a one day course that is based in London. It is primarily for those who are just starting out in fundraising or who have only been in the field for a short time. The course delivers information on types of fundraising across a variety of organisations and how they all interact with each other. It teaches the principles of fundraising, important techniques, laws, legalities and codes of practice.
The Foundation Course in Fundraising Practice is designed to cover many of the same issues as the introductory course, but in greater depth. It is a four day course and will delve into a wider variety of issues in more depth than the initial course. It's worth while for beginner fundraisers as well as those that feel they need to get a better understanding of some of the principles of fundraising.
The Managing Fundraising Course is available throughout the UK and is an intensive five day course or can be completed over the course of three months. It provides all the latest legalities of fundraising management as well as outlining best practice guidelines for fundraisers. This course will allow graduates from it to qualify for the Certificate in Fundraising Management. It aims to really create a deep understanding of fundraising planning and development as well as to teach you useful tools that will support your fundraising efforts.
The Certificate in Fundraising Management is a fundamental qualification for professional fundraisers. It is deemed to be the best course of it's type in the UK and it requires that you're actively involved in fundraising before you take part. You will b e required to complete both parts of the course to succeed. The first part is a fundraising practice module where you learn practical fundraising skills. The second is a module that deals with managing fundraising and explains how to best organise and plan for a successful fundraising drive.
All the courses are worth investigation if you truly want to develop into a professional fundraiser or if you want those you work with to reach their full fundraising potential.
You might also like...