Direct Marketing and Fundraising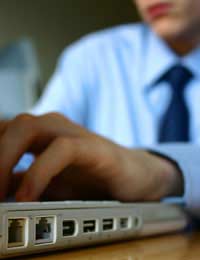 For many fundraisers, there comes a point where you will consider direct marketing as an option for gaining funds. Whether you've found your cause stalling slightly, or simply see direct marketing as an effective method of gaining more support, most people will need to resort to at least one kind of direct marketing. The main issue with direct marketing is generally that you are approaching the public in their own space and this can at times feel like an invasion of privacy and become an annoyance. Getting the balance right with direct marketing is crucial to your campaign being a success.
Telephone Fundraising
We've all been relaxing at home, enjoying our evening when the phone rings and someone on the other side starts waffling about a charity who are looking for support. Most people tend to immediately become standoffish and are not interested in listening much further. Due to the number of charities who were carrying out this 'cold calling', a code of conduct was developed to ensure that any charities or fundraising causes that wish to use the telephone in their fundraising follow a similar set of procedures. The Code of Fundraising Practice outlines the criteria that fundraising organisations must follow in cold calling telephone fund requests. Any telephone calls that are expressly used to ask an individual for help in fundraising aren't covered by the Code of Fundraising Practice. This means that using the telephone to get support can be fraught with a few legal difficulties. It's worth ensuring that you're being fully compliant with any regulations first and be prepared to have to deal with a large number of disgruntled individuals who aren't happy you've interrupted their night to try and obtain help for your fundraising cause.
Using Electronic Media for Fundraising
Most people now have access to email, so it makes sense that fundraisers will utilise this as a source of fundraising more readily. It can be a very efficient way of generating income for both small fundraising campaigns and larger organisations. With email being one of the most widely used forms of online communication, people are used to receiving emails soliciting support for a good cause.
As with telephone fundraising, online media fundraising has it's own Code of conduct which has been revised numerous times since it's creation in 2001. With the increasing popularity of texting and interactive television, the possibilities for electronic media fundraising is huge. SMS is one of the largest and fastest growing media channels in Europe and is a fantastic way of spreading the word about your cause. In the US, over 21% of fundraising income is raised online or through new media techniques showing that this can be a valuable asset to your campaign.
If you already have some internet experience, getting the word out about your fundraising can be easier than you imagine. Setting up email lists, newsletters, websites and advertising can be a straight forward process now for most people. If you don't have the knowledge, you can employ someone to carry out all your direct marketing needs for you. Always shop around and get a variety of quotes as prices can vary immensely and you ideally need someone who is sensitive to your fundraising needs. As with any kind of fundraising, you should familiarise yourself with the Code of Fundraising Practice data so that you're within the legal confines of using electronic media for fundraising.
Direct Marketing and Snail Mail
One of the most traditional methods of contacting possible supporters in fundraising is through normal mail. There are a variety of ways you can do this - chain letters, reciprocal charity mailing or good old fashioned leaflet drops. There are a variety of laws governing exactly what you can do when taking this direct approach and is again useful to familiarise yourself with the Code of Fundraising Practice to ensure you're staying on the right side of the law.
Chain letter mail outs aren't considered best practice and are frowned upon by many fundraising and charity groups. Reciprocal charity mailing lets a variety of charities engage in reciprocal mailings meaning that you can pool your resources in some way. Due to the data protection act, there are issues with keeping your patrons or possible supporters information private therefore you must always act with their privacy in mind. If you do decide to do mass mailings then you should employ the services of a direct mail company to take the hard work out of it. They'll also be able to offer you a better price since you're sending out so many letters at once. Always try and keep the mailings succinct and straight to the point. Sell your fundraising campaign within the first paragraph or you're likely to lose a possible supporter who just gets bored of reading your information.
However you choose to get involved in direct marketing, whether it be as an individual, as a large group or as someone employing a company to carry out the work for you, you must always be mindful of your target supporters. Keep in mind they may receive numerous requests for help in any given week and therefore the clearer you can make your point and the quicker you can ask for help in a polite manner, the better.
You might also like...