Volunteering as a Form of Fundraising Abroad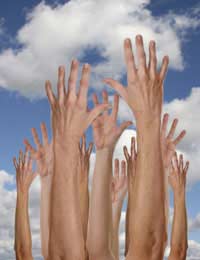 Many people think that when it comes to fundraising they need to get involved in door-to-door collections, fetes, bake sales or charity runs. For numerous fundraisers, this isn't the case and some will integrate volunteering with helping a charity that they feel passionate about. There are many charity organisations worldwide who actively try and recruit volunteers to help them raise money. If you're interested in volunteering and helping others out by doing so, simply speak to any number of charities that you can find online and see how you can get involved.
General Tips on Volunteering
There are a number of ways that you can choose to volunteer abroad, but in all instances you should prepare yourself as well as possible before leaving the UK.
Always ensure you're working with a legally recognised agency – there are plenty of official charity organisations around and aligning yourself with one of them rather than an unknown agency will protect you when you go abroad
Be prepared for the culture shock – many people move abroad to volunteer and aren't well-equipped enough to handle the differences between their new country and the UK. If you're volunteering on the front line, you may see a number of difficult circumstances and you should prepare yourself on how to best deal with them
Always have a back up plan – if you arrive in a new country to volunteer and things aren't going as planned, ensure you have enough money to get home
Make sure you're aware of what entitlements you'll get when you're volunteering – you should get a living allowance, accommodation, insurance and flights
Research your chosen charity to ensure that the money you raise through voluntary work will go directly to the causes you care about
Different Types of Volunteering Abroad to Raise Funds
Many voluntary agencies that place workers abroad tend to have them actually carrying out physical or hands on work with the local inhabitants. Many people do not consider this a source of fund raising, but there are a number of different fund raising options when you're abroad and working with a large organisation.
Direct Action – helping build, create, maintain environments for individuals who are in need of charity support
Events Manager – organising events to raise funds for local groups
Fundraising Advisor – helping local organisations arrange and develop ways that they can create their own fundraising
Fundraiser – individuals with fundraising experience and strategic planning are often in demand to help specific charity cases with their options on raising funds and are directly involved with helping them obtain fundraising goals
Gender Specialists – certain countries require people who have experience in working with women in crisis to help implement plans to raise funds and awareness for their plight
Places to Find Further Information About Fundraising Abroad
There are a number of excellent first and third party websites that provide information to those seeking to become a volunteer abroad. Many individual organisations have their own sites listing their available placements and other sites specialise on advertising all available opportunities dependent on specific interests.
Voluntary Service Overseas
Save the Children
Raise Magazine
No matter what type of fundraising and volunteering you choose to do, or where you would like to do it, there will always be an organisation needing your help. Take your time to make the right choice for you and you'll soon realise fundraising through volunteering can be extremely rewarding.
You might also like...