Using the Internet for Worldwide Fundraising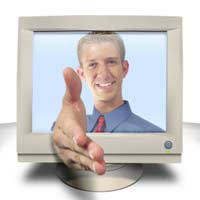 Fundraising over the Internet is still considered a fairly new approach to worldwide fundraising even though most organisations now have their own websites. Generally only the largest charities are making money through their websites at the moment though and smaller charities may struggle to really utilise the fundraising aspect of their site. Many rely on their websites to provide information to visitors about what they're doing and how volunteers can take part. The benefit however of setting this up for worldwide fundraising is that they can reach a large number of individuals at once for a relatively low cost.
Getting Involved in Worldwide Fundraising Online
There are a number of ways to get involved with worldwide fundraising online. The main thing to consider is the extent of your involvement and what sort of time you have available to devote to it.
Donate to a charity directly through their website
Sign up to help with fundraising events for your particular charity
Get involved in spreading information about your worldwide charity to others using the Internet. This can be through social networking, adverts, word of mouth or more
If you're looking to simply donate some money to a charity located elsewhere in the world, you can often do this direct using your credit card, an online payment service such as PayPal or by sending a cheque. The downside to this is that you don't really know where you money has gone exactly, but the upside is that you're helping a charity without moving from your computer. If you're hoping to be more pro-active with your charity, having the ability to find out as much about them as possible online can be a great bonus, especially if they're based overseas. Read as much as you can before making a commitment and then make contact through the website for further information.
Worldwide Fundraising from Your Computer
If you're an individual who is trying to get attention for your own personal fundraising drive then using your computer can be an excellent way to go, especially if you want to gain worldwide donations. Whether you have small goals or are hoping to obtain larger amounts of cash, using your computer to work for you is important. You should follow a number of steps to ensure you're taking donations worldwide for your cause.
Set up your own website
Ensure all your official charity and fundraising details are on it
Investigate different ways of accepting money – look into credit card payments, online payment services and cheques
Arrange reciprocal links to other similar sites
Advertise online and in print media if possible
Benefits of Using the Internet for Worldwide Fundraising
There are numerous benefits to using the Internet for fundraising, not least the ability to reach out to as wide an audience as possible. Other benefits include:
Lower overheads
Ability to change information quickly and easily
Different pages of information for different locations in the world
Ease of access for those interested in what you're raising money for
If you're looking to get involved with a fundraising cause across the world, it makes it easy to donate online
As the use of computers continues to become a more common, accepted way of operating a business, more and more charities will start using the Internet for worldwide fundraising. The benefits are clear to see and with very few negatives, it is becoming a more popular way for people to feel like they're making a difference from the comfort of their own home. However you want to get involved in fundraising, if you're looking at a global market then Internet fundraising is worth considering.
You might also like...