Fundraising Ideas from Europe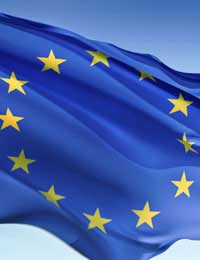 Fundraising in Europe has for centuries been one of the main ways many small community organisations are able to raise cash to make repairs to their amenities, set up sponsorships, provide much-needed items and help others in general. Not only is it important on a small scale, but it's also hugely effective and needed on a larger scale with many large name organisations developing fundraising events and ideas to help on a wider social perspective.Regardless of the extent of the fundraising or who it is targeted at, it's important to welcome fundraising ideas from across Europe to your own fundraising event as it will keep your ideas fresh, interesting and unusual.
The European Fundraising Association
The European Fundraising Association (EFA) is a large organisation of different fundraising groups throughout Europe. The EFA are focused on maintaining standards throughout Europe when it comes to fundraising and are extremely keen to develop good fundraising practice. They are a voluntary body that are financed by a number of national associations and they can provide you with fundraising ideas, laws, best practice information and more. If you're planning to actively fundraise in Europe, or even if you're looking for more information on a national level, you can contact the EFA for advice.
Incorporating Europe into your Fundraising
One of the great parts of being European is that so many countries , which are all culturally diverse, are banded together under one large umbrella grouping. The proximity that the UK shares with many of these countries means that we can adapt some of their ideas into our everyday life and fundraising is no different. There are a number of great fundraising ideas and themes that you can borrow from other European nations in order to really get some interest in your own charity event. Some of the most obvious, yet popular are:
Country Day – hold an event that is specific to a certain European country. For example, if you have 'French Day', you could arrange a number of French specific events. These could range from French food, culture, wine, sports or more. You can replicate this with any country you wish and these are often very popular with people buying products and donating throughout the day
European Day – have a full day of multi-national fun. Your event could have numerous different food stalls that all sell food from different countries. You could hold inter-country sporting events for people to bet on or have a raffle where people can win items relevant to certain countries
Education Days – Try holding an educational day where people can donate to come along and learn a bit more about a certain country. Get some produce local to that country and if you can a native speaker who will hold talks and information sessions for attendees
Typical Way of Fundraising in Europe
Many European countries use similar fundraising ideas to the UK, but with their own local distinct flavour. Some tried and tested fundraising tactics are:
Food Sales – make items to sell at a local market, car boot sale, or fundraising event
Selling Events – car boot sales, garage sales, local markets, church sales
Betting Events – races, fun or unusual tasks, sweets in a jar, quiz shows
Talent Contests – variety nights, talent shows, karaoke nights
Sponsored Events – races, swims, silences, fasts, shaves
There are numerous ways to raise money, it just requires some creative thinking and motivation. If you want to add European themes to any of the above ideas, why not simply choose a country and apply that theme to the event. Many people love the chance to dress up or experience something new so feeling that they're getting something back when giving to charity can help your fund drive. When it comes to integrating European fundraising ideas into your own events, simply write down a few ideas and see which one you feel will be most successful. Remember, the more authentic or over the top the better!
You might also like...