Fundraising Ideas from Australia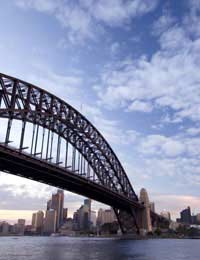 Fundraising in Australia is often a community event with plenty of regular fundraising events taking place in schools and small communities throughout the country. Many of their ideas are similar to ideas most people are familiar within the UK, but some have a distinctly Australian flavour. To add a spice of fun to your fundraising, why not consider adopting some ideas from down under to make you a little more distinct from other fundraising agencies.
Australia Day and ANZAC Day Fundraising
Every January 26th is Australia Day in Oz and families across the country celebrate by enjoying the public holiday taking part in cricket, tennis, BBQ's, the beach and more. If you want to have some fun with your own fundraising, why don't you consider holding your own Australia Day Charity event? There are numerous ways you could integrate this with your desire to raise cash:
Hold 'Dress Like an Australian' themes and get everyone to dress like stereotypical or famous Australians
Have an Aussie BBQ in winter and try something 'exotic' like kangaroo steaks, shark and crocodile
Arrange a traditional Australian sporting event such as cricket, rugby or tennis and get all teams to be sponsored and donate the money to charity. Even in winter you can hold them inside so you can beat the cold
Australians also have a national holiday on April 25th, which is ANZAC Day. This is generally a day of remembrance for those that were lost in the war, so why not use this date as a perfect day to try and do some fundraising. You could arrange some local groups to show off their medals or tell their wartime stories for charity.
Christmas in July
Another great fundraising idea that is borrowed straight from the Australians is the idea of Christmas in July. For Australians, Christmas falls right in the middle of summer where the temperatures are often extremely high and most people don't feel like cooking traditional Christmas food. Due to this, many people celebrate Christmas in July and it's a great idea to emulate this in the UK. You can turn it into a real Australian Christmas by cooking a BBQ and wearing Santa hats. Hold tombolas, sponsored events and sales to raise money for your selected charity.
Lamington Drives and Fundraising
Lamingtons in Australia are as popular as shortbread in Scotland and scones in England. They're square cakes that are light and fluffy sponge dipped in chocolate and then covered in coconut. Most of the have a lovely jam layer in the centre and are as Australian as kangaroos and BBQs. Many fundraisers in Australia bake lamingtons to sell door to door or to sell at bake sales. You can easily produce these yourself and add in little Australian flags to give them a novelty feel. You could also bake some pies and serve them with sauce. Australians tend to enjoy pie and sauce at sporting events and these would give a great authentic feel to your fundraising.
Australian Wine Tastings
If you can get some local sponsors to provide you with samples of Australian wine, you can use this to set up an Australian wine tasting evening. Many local off-licences will be happy to provide you with a few bottles of Australian wine in return for some advertising. You can then hold a tasting and get people to buy tickets or enter into a raffle to win some wine to take home. This means you're not only sticking with the Australian theme, but also getting to enjoy some free wine samples while making money for your charity.
Fundraising Australia style is all about community, traditional values and having fun. If you can bring some Australian fundraising ideas into your own charity events, you can bring something fresh and interesting to possible sponsors and supporters. When you're striving to stand out in the crowd of other fundraising organisations, trying something new can give you the edge you need.
You might also like...