Fundraising Ideas from the USA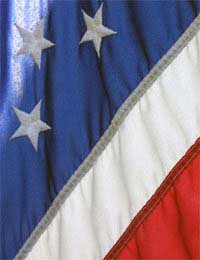 American's love a good charity event. Whether it's a local street party or a corporate event, they are often keen to show support for their local fundraising cause and don't mind getting involved if it helps raise cash. American's are big on supporting causes in their areas – being able to see where their money has gone is a great selling point when it comes to charity, so it's worth considering this in your own fundraising event.
American Themed Fundraising Events
One of the easiest ways to get an American inspired event is to hold a fundraising day that is American themed. There are no shortages of American inspired clothing and dress up items that you can wear to give your event a real authentic flavour. If you like, you could even incorporate an event that ties in with American Independence Day on July 4th or Thanksgiving Day in November. If you do decide to hold a fundraising event that has an American theme, there are a number of essential additions you should make to ensure it has all the glitz and glamour of typical American fundraising.
Fireworks - Try and get some of your local fireworks suppliers to donate fireworks to your fundraising events and charge people for entry. Always check with your local council that you don't need a permit first
Traditional American costumes – There are a wide variety of traditional American costumes that you can wear to give your event some colour. You can hire some pioneer outfits or some movie related items for a Hollywood theme
Cookie Bakes – Bake different varieties of cookie to sell and put all the takings towards your charity
Mini Rodeo Events – Try and arrange for some typically American events such as pig catching, rodeo riding or turkey racing
American Sporting Events – Organise a sponsored softball or baseball game. For those who are feeling a bit more adventurous, a grid-iron game may be more suitable. You can charge people entry, or simply sponsor scoring or players
Traditional American Fundraising Ideas
There are plenty of typically American fundraising ideas that can easily be incorporated into UK events. Dependent on the size of your event and your fundraising supporters, you can hold a number of different events.
For Larger events why not try a Hollywood Oscars party, a grand charity dinner event, a Disney themed party or a Civil War party. Any excuse to dress up is a good one when it comes to fundraising and there are a number of companies who will provide supplies for free if you explain you're raising money for charity
For one off events on a local level, why not hold a traditional USA style street party where people make food items and set up stalls. Charge entry and sell goods to visitors
Re-enactment events can be fun with an American flavour. Recreating the civil war can be an extremely fun way of raising money for your favourite charity
Door to door sales are traditionally used in America to raise money for scouting organisations. You can do this in the UK also, baking goods like brownies, cookies and s'mores for sale. Always make sure you take the necessary precautions before doing this, keeping in mind your own safety
You might also like...