Throwing a Theme Night to Help Raise Funds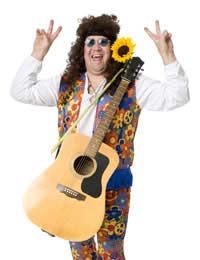 One of the most fun ways of raising money for charity is to throw a theme night and enjoy yourself with a group of friends or supporters. There are a few different ways to throw a theme party and a multitude of different themes to have. When it comes to theme nights, only your imagination will limit what you can achieve and you can raise funds in a variety of ways.
Picking a Theme for your Theme Party
When you decide you're going to hold a theme party to raise some funds, the first idea you usually have to cement in your mind is exactly what the theme will be. This will often help you with arranging your party and making plans for how your fundraising can be incorporated into it. There are numerous types of theme parties you can hold:
Movie Themes - Classic Movie Stars, Oscar theme night, Gangster Movies, Movie Musicals
Sporting Themes- Favourite sporting heroes, sporting events
Murder Mystery - Classic whodunit, Miss Marple
60/70s Theme Night- Hippy dress, disco dress
Horror Theme- Halloween night, vamps and vixens, ghouls and ghosts
Once you have your theme, it tends to make everything else fall into place. You can start planning on what kind of events you'll have at the theme night and how you can raise funds from it. You'll know whether your event will be a dancing party, a dinner party, a sit down event, an interactive event or something else entirely. At this point, you can start planning your invites, who you'll be asking to attend and how much money you think you're able to make from it or to make a profit.
How to Organise a Theme Night for Fundraising
Now you know your theme, it's time to organise your event. Foremost in your mind at all times should be thinking of ways to get money from your guests. Make sure they all know that the night is being held to raise funds for a good cause and then there's no surprise when they arrive. You could try charging them for tickets, but many will simply refuse to buy them, unless it's a large charity event. Another option is to charge for drinks or food, but again make sure they know this beforehand. You can organise some party theme games to raise funds also as well as running a trivia quiz, raffle or sponsored games. You must consider any costs that you will incur in setting up your theme night. You'll need decorations, food, drink, invites, costumes, staff (or volunteers would be better) and other various items. If you can get some companies or shops to donate prizes, costumes or decorations then you will be benefiting your charity overall.
The Easy Route to Theme Nights and Fundraising
If you want to throw a theme night without the hassle of thinking up games and ways to keep your guests occupied, you can buy a theme party in a box. There are a variety of murder mystery theme party boxes available and you can buy these in advance. These types of events are better suited to smaller groups or people, but can be more lucrative for you if you invite the right kind of people who are willing to fully support your charity. You will still need to arrange certain items and decorations, but having a fully focused night straight out of the box will ease any pressure on you to deliver something inventive and fun.
You might also like...
I want to do a fundraising event for my friend suffering with a rare lung cancer who needs to raise £10,000 for further treatment as it is not nhs funded can you please help me out with an idea,my friend is 38 and I just want to help by raising some money x
Kazza
- 3-May-17 @ 12:44 AM