Street Collection Regulations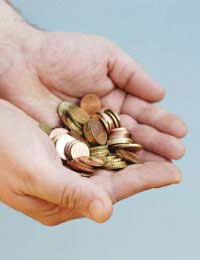 Street collections are a perennially popular fundraising method. They have the dual advantage of helping you to raise some cash, while also providing your charity with a visible presence. As such, street collections can also be seen as an advertising or marketing method, as well as a fundraising technique. However, you can't simply head out onto the street with a collecting tin.
In the first instance, you will require a permit from the Council, or written permission from the owner if you wish to collect on private property. Further information about these processes is available in articles elsewhere on this site. After that, however, you must ensure that you are aware of, and compliant with, the relevant regulations.
Regulation Checklist
The Police, Factories etc. (Miscellaneous Provisions) Act 1916, and the Local Government Act 1972, make provision for local Councils to set their own regulations regarding street collections. As such, rules and regulations vary from Council to Council. However, there are several basic regulations that apply in most areas. These include:
The requirement for a permit to be granted before every street collection. This permit must generally be applied for at least one month before the proposed date of the collection.
A requirement for the date and time stated on the permit to be adhered to. You should also bear in mind that the Council may grant a permit for a date and time different to that initially requested by you.
A stipulation that the Council may limit the scope of the collection as it sees fit. This will generally involve limitations being placed on the area in which individuals can collect.
A ban on anyone taking part in the collection unless they are the original applicant for the permit, or are in possession of written authorisation from the applicant. It is important to remember that Council officials may ask to see this written authorisation while the collection is in progress.
A ban on collections taking place "in any part of the carriageway of any street which has a footway". This means that you will not be permitted to collect in the road if there is a pavement available.
A ban on any collecting methods that will cause annoyance or nuisance to any member of the public.
Restrictions on the placement of collectors. Specifically, collectors must generally be at least 25 metres away from each other. Furthermore, street collectors must be stationary while collecting.
A requirement that every collector must have a collecting box (or other receptacle), and that these will be closed in such a way as to make it impossible to open them without breaking a seal.
As has been mentioned, regulations may differ between Councils. The Council will generally provide details of their restrictions when they grant a permit, although you should remember that you will still be obliged to comply with these regulations even if you are collecting on private property.
Although these regulations may seem complex, most Councils do not go out of their way to make street collecting difficult. Providing that you are aware of the restrictions, and comply fully with them, your collection can be profitable and enjoyable.
You might also like...