Questionnaire: Do Street Collections Suit My Purpose?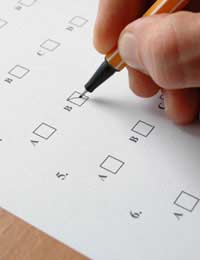 Street collections are amongst the most popular fundraising methods. They are an efficient way of raising cash and acquiring new supporters, and can be performed with a minimum initial investment. However, they can be time consuming to set up and, depending on the nature of your charity, they may not be the most effective option.
Many charities are also turning to professional fundraising companies to help them bring in donations. Again, while this can be a positive decision for some organisations, it should not be thought of as a universal solution. This two-part questionnaire should help you decide whether or not street collections suit your charity's purposes and, subsequently, whether or not you should investigate hiring professional fundraisers.
Are street collections right for me?
1. Do you have sufficient volunteers and resources to run a street collection?
2. Is your charitable venture likely to be of interest to the general public?
3. Do you understand the restrictions and responsibilities that apply to those carrying out street collections? Information on relevant regulations is available in articles elsewhere in this section.
4. Is your charitable venture actually a registered charity?
5. If you are collecting for a charity of which you are not an employee, does that charity permit its supporters to carry out street collections?
6. Do you have individuals at your disposal capable of answering sometimes complex questions from members of the public?
7. Do you wish to use a fundraising method that also raises the profile of your charity?
If you answered 'yes' to most of these questions, street collecting might well be a good option for you and your charity. The next choice is whether you wish to carry out the collection yourself, or hire professional fundraisers to do it for you.
Should I hire professional fundraisers?
1. Do you have the resources and infrastructure in place to handle direct debit payments, rather than simple one-off cash donations?
2. Have you exhausted other potential methods of 'do-it-yourself' fundraising, such as volunteer-manned stalls or leafleting?
3. Do you have a simple mission that can be easily communicated within a few sentences?
4. Do you have the financial resources to pay the fundraisers, even in the event that a large number of donors cancel their direct debits immediately? Remember that you might well have to continue to pay the fundraisers for up to a year, regardless of how long the donors continue their direct debit payments for. Further information on this is available elsewhere in this section.
5. Do you wish to increase the visibility of your charity in major towns and cities, and do you have the infrastructure in place to cope with the increase in interest that may result from this?
If you answered 'yes' to most of these questions, hiring professional fundraisers is probably worth investigating. However, you should be careful when considering hiring a third party to do your fundraising; the public frequently takes a negative view of these individuals, which can be damaging as they are the public face of your charity. Furthermore, the financial implications can be severe, particularly if donors cancel their direct debits quickly. As such, you should ensure that you do sufficient research into the available options before coming to a decision.
You might also like...