Creating Your Own Products to Raise Funds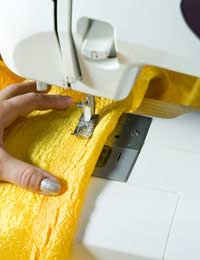 If you're feeling creative and enjoy the idea of designing your own products to help in your fundraising drive then there are numerous ways of creating fun items to sell or auction off for money. Whether you're an amateur in the craft world or a seasoned professional, people enjoy seeing someone's own designs when spending money that goes towards a charity. It shows passion and commitment for your cause and this is always a great money maker!Let's take a look at some ideas that you can use in your fundraising campaign.
Creating Items to Sell During Certain Seasons
One of the easiest ways to sell items is to create items for certain seasons. This creates an instant demand and you'll often find it easier to sell at certain periods. A great idea is to create handmade Christmas cards and sell them to friends, businesses or at fetes. You can also sell all manner of Christmas related goods from food items to decorative pieces and if you find the correct buyers, may even find yourself getting some commissions. For fundraising throughout the rest of the year, you could try creating Halloween themed goods, Valentines day gifts, Easter hampers, Thanksgiving day cards and even New Years cards. There are always plenty of buyers for themed crafts and if this can help out your fundraising then all the better.
Creative Ideas to Help with Fundraising
To start getting creative with ideas for fundraising, it's easy to start with some of the tried and tested traditional products. Start off with some baking or cooking that you can sell on at fetes and other events. If you're a skilled cook, why not try and sell your wares to local businesses.
If you start a regular round there for charity people will become accustomed to seeing you there and you may get a regular source of income. Because you're selling food to businesses, you may want to check the local health and safety laws in your area to ensure that you're allowed to without a permit. If cooking isn't your best talent, you could try creating some home wares that people may want to buy. Some great sellers are homemade candles, calendars or photo frames. All of these can be created easily and cheaply by getting the material from a craft shop. If you buy in bulk, you can make a decent profit on each item and get your fundraising off to a great start. Another inventive way of raising some funds is to create your own artwork or photographs to sell on to interested buyers. Dependent on your level of skill, you may be surprised at how much money you're able to earn for these.
Creating Items to Wear to Raise Funds
One of the most fun and useful ways to raise funds is to create items to wear that you can sell to others. You could use this as advertising also by having your website or motto on there. Many people create t-shirts or baseball caps but you can also try creating wristbands or badges. Since the Lance Armstrong yellow cancer band first came out, there have been thousands of charities who have created their own wristbands that state their charity and usually a website to learn more about it. They continue to be popular amongst fundraisers and you can usually get a large bulk amount of them made for a fairly cheap price. If you're more adventurous, you could design bracelets of your own by weaving them together or beading some. Again, check your local craft shop for products that you can use. Whatever you decide to do, have fun and let your imagination run wild – the more creative you are, the more likely you are to sell!
You might also like...
hi my names lisa . and I'm trying to boost staff morale and raise funds to make the wards better places to work , so both staff and patients are happy whilst in the workplace. any ideas would be gladly appreciated
weecie
- 20-Mar-17 @ 9:15 PM