Top Tips for Fundraising on a Budget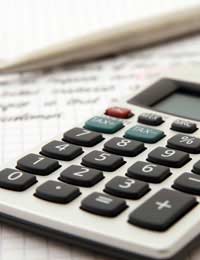 Everyone is on a budget, and fundraisers are no different. Indeed, in many ways fundraisers and charity organisations face stricter budget restrictions than most – simply by their nature.
The success of most fundraising campaigns is determined by the amount of cash they raise. So, in order to be as successful as possible, your campaign needs to keep its costs down. Here are some top tips for raising money on a budget – and boosting the amount you finally pass on to the charity.
1. Set a budget first
It often helps to have a definite idea of how much you have to spend before you begin. You are far more likely to stick to a specific budget than to a vague idea of how much you should spend.
If you are working as a team with other fundraisers, make sure that they are all aware of the budget, and that you take spending decisions together. This will help to avoid the potential for unexpected over-spend.
2. DIY is king
It really is remarkable how much you can do yourself, without professional help. For example, you need not necessarily pay a printing company for boxes of glossy flyers. Instead, why not print them yourself, or find a friend with a printer? Indeed, some potential donors actually react badly to professionally printing marketing materials; many believe it to be a waste of their donations.
There really is no end to what you can achieve with a bit of time. Wherever possible, make sure that your first instinct is to go for a DIY approach, rather than paying someone to do something for you.
3. Enlist volunteers
Many people want to get involved in charity campaigns in a more significant or in-depth way than simply donating money. You can tap into this wellspring of goodwill to help you keep your costs down and expand your campaign.
By enlisting the help of volunteers you can increase the amount you can achieve at no extra cost. Even better, you can help to boost participation in your campaign – and this helps to raise awareness and increase the chance that people will help you out next time around.
4. Go online
The internet has transformed the way in which fundraising campaigns can be conducted. You can significantly broaden your reach using simple, free online tools.
Online fundraising sites like JustGiving are often free for fundraisers (although it is worth noting that some of these sites take a cut of donations before they are passed to the relevant charity). Alternatively, services like Paypal allow you to take online donations by credit or debit card at a very low cost.
5. Stick to the law
Finally, regardless of the tactics you choose it is vital that you stay within the law. This is particularly important if you intend to conduct street collections. You cannot simply turn up and carry out a collection; instead, they must be properly licensed by the relevant council. There is more information on street collection licensing available elsewhere on this site.
Fundraising on a budget need not mean skimping or cutting corners. With a bit of forethought and some creativity, you can make a little go a very long way.
You might also like...