Encouraging Donations in an Economic Downturn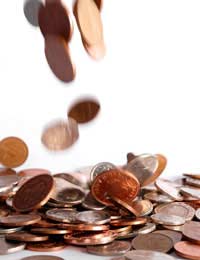 Although the recession is over, the downturn continues to affect charities of every size. People continue to be comparatively wary of giving to charity, and operations are suffering as a result.
As a fundraiser you should be thinking about ways to encourage donations during a downturn. Despite the general economic climate, people still want to give – you just need to work out how to persuade them to put their hand in their pocket.
1. Encourage donations of every size
While you might be holding out for a huge donation from a generous, wealthy benefactor, in reality these come around very infrequently. Furthermore, the likelihood of you receiving a larger donation is significantly reduced during a downturn – but this doesn't mean that people aren't willing to give.
Many individuals still want to feel as if they are doing something worthwhile for charity, even when money is tight. In most cases, this means giving smaller donations – but still giving nonetheless.
2. Suggest donors give little and often
Continuing this theme, you can boost the total levels of donations you receive by encouraging donors to give little and often, rather than in chunks. If you have the means to take direct debit payments, this can be a great way of allowing donors to make their gifts more manageable – while still ensuring that cash is passed to the charity.
Smaller, regular donations are also a great way to increase overall participation in the charity's work, as they help to establish a point of contact between you and the donor.
3. Run seasonal campaigns
Seasonal campaigns are a particularly effective way of generating donations. Many people feel more inclined to give during the Christmas period, for example, and you should change your marketing materials to reflect this.
Of course, the nature of your marketing will depend in great part on the nature of your charity. But it is highly likely that you will be able to ratchet up the donations during the Christmas and New Year period, as well as over other festivals and holidays such as Easter.
4. Think about legacies and bequests
Legacies and bequests are a vital fundraising tool, and are particularly important during a downturn. Many charities survive thanks almost entirely to a small number of significant legacies, and you should be considering ways that you can encourage these.
During a downturn, it is very important to think about the sorts of legacies and bequests that you are leaving. Remember that, if a donor states exactly how much they want to leave in their will, this amount is likely to be reduced by inflation by the time it reaches the charity. Instead, you should try to encourage donors to leave 'residual' legacies, which fluctuate in value in line with the estate. More information about legacies is available elsewhere on this site.
5. Underline Gift Aid
Finally, it is important to highlight the benefits of Gift Aid during a downturn. Many people are put off giving because they presume that a small donation will not make any difference. By explaining that Gift Aid can significantly reduce the effectiveness of their donation you can help to make them feel empowered, and therefore more likely to give.
There is still a wealth of potential donors in the UK, despite the downturn. You can benefit from this continuing well of goodwill by thinking specifically about what is likely to encourage donations in the current, difficult economic climate.
You might also like...
I want to fly to my father, he is very ill,if some one can help me to do this i will be very thankful.
mariasalam1
- 28-Sep-12 @ 6:28 PM