Celebrity Endorsements and Your Fundraising Drive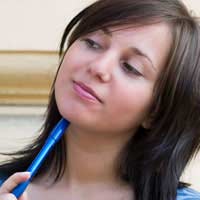 If you're looking to bring attention to your cause, one of the most effective and quickest methods to do so is to get a celebrity to endorse it. By putting a 'face' to your cause, you're likely to get extra press coverage and the public often view it as more authentic. Celebrities will also often bring in extra fundraising through their contacts and may even connect you to other charities they've helped before to pool resources and ideas. Although it may seem like having a celebrity could be the answer to all your fundraising issues, there are a variety of issues to consider when arranging to have a celebrity involved in your cause.
The Cost of Celebrity Endorsements
The primary issue you're likely to encounter when it comes to celebrity endorsements and your fundraising concern is that the cost to have them involved can far outweigh their actual worth. Not only will you be expected to pay in financial terms, but you will often have to invest a large amount of time in wooing the celebrity for your cause. Now and again some celebrities will truly have a passion for your cause and may volunteer their time freely to you, but even this will cost you in your own time. You'll ultimately be responsible for making sure the celebrity is well looked after when working for your charity. This may involve organising a hotel, flights, transport, meals and more. You may need someone within your organisation to attend to the whims of the celebrity you manage to get on board and this can be a fairly time-consuming position.
Selecting the Right Celebrity
When it comes to fame, it's a fickle game and when you choose your celebrity at the height of their fame then you have to keep in mind that often they'll only be there for a few years.
Getting an a-list celebrity is a real coupe, but when they're no longer at the forefront of the celebrity circuit, you will still have them as the endorser of your cause. You also need to consider the kind of celebrity you're asking to endorse your charity fundraising. The last thing you want is any scandal from your celebrity which will reflect badly on your fundraising campaign.
Obviously it's difficult to know whether a celebrity will be involved in a scandal in the future, but try to stay away from those who are prone to scandal of any kind. Another important factor in selecting the right celebrity for your campaign is to ensure that they have some kind of true affection or chemistry with it. If you pick a young soap star, they may be great for a younger audience, but less affective with an older audience who are your potential target market. It is crucial to match the celebrity up with your market to really capitalise on their involvement. For small local fundraising campaigns, you may be better trying to get a local celebrity involved rather than going to a national star. Often this is more successful and will work better for your localised campaign.
Where to Start and Short Term Ideas
If you're intent on obtaining celebrity endorsements, be prepared to wait and to have to endure numerous phone calls and meetings before getting them to agree to help. Start by contacting their agents by phone and then following this up by sending over an information pack about your fundraising idea. Put forward thoughts on how this particular celebrity would benefit from being part of your charity campaign and if you can get to meet with you directly, this is usually a more successful approach.
You can often find local celebrities on local TV or radio so try there first for someone who fits in with your brand and then approach their agent. If you're looking for a short term fix to try and raise some funds, there are a few less permanent ideas that you could try. Some celebrities don't want the hassle of being attached to a fundraising campaign for a lengthy period of time so are happy to donate items of clothing to be auctioned off either at an organised auction or on websites such as eBay.
Some celebrities will also happily sign items to be donated to charity and this may be a better less committed approach for both yourself and the celebrity. Another approach could be to simply ask the celebrity for a few words that you can use on your website. If you know they already have an interest in your cause, this can be a good way of getting their face on your campaign without really needing too much involvement.
The main thing when organising a celebrity to endorse your fundraising campaign is to consider all the options and ensure that you have the time, money and commitment to seeing it through. If you plan to involve further celebrities in the future, it's essential to go about it right the first time so the good word about your company travels.
You might also like...
@faboy. In general all tickets must cost the same. That way, everyone has the same chance of winning for the same expenditure. However one -off fundraising raffles in non-commercial situations are not subject to these requirements.
RaisingFunding
- 20-May-15 @ 11:50 AM
Quite...Is it legal to offer a raffle or lottery .where you would offer a single ticket for say £2.50 each or 5 for £10...surely that would give the purchaser of the 5 for £10 ....£2 tickets and be paying less % wise for the same chance of winning .....if you get my drift ! Cheers, Paul.
fatboy
- 16-May-15 @ 7:53 PM