Top Tips for Building a Great Fundraising Website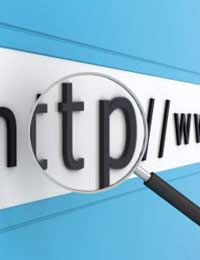 Fundraising organisations are increasingly realising the potential of the online world. The internet gives charities and other groups the chance to reach a huge number of people quickly and easily, and encourage donations from individuals they would not otherwise be able to contact.
But building a website for your fundraising organisation can be a daunting task. We have compiled some top tips to help you get the most out of your online endeavours.
1. Display your cause proudly
Visitors to your website will want to see exactly what it is you are raising money for. Remember that not everyone will be visiting because they already know about the cause; many will stumble across it, for example because of a link shared by a friend. You should therefore make clear from the beginning what it is that you are trying to achieve.
2. Keep it eye-catching
You are competing with thousands of other causes, and your visitor might choose to give their money to any one of these. You must therefore make sure that your site catches the visitor's attention, and then holds it. Use a simple, easily navigable layout along with bold, informative graphics to help retain interest.
3. Make sure it works
There is nothing more irritating to a potential donor than finding a website they are interested in, only to find that it doesn't work. It is vital that you properly test your site before it goes live. Don't forget to test it on a variety of different browsers (Firefox, Chrome, Safari and Internet Explorer are the main options) as not every visitor will be using the same set-up as you.
4. Display contact details
A large proportion of potential donors will want to get in touch with you before parting with their cash. You should therefore make sure that you display a range of contact details on your website. This should at least include a regularly-monitored email address. You might also consider signing up to social networks like Twitter and Facebook, as many potential donors now 'live online' on these sites.
5. Encourage donations
Of course, if you want to secure donations through your site you need to make that clear. This means that, as well as persuading people that your cause is worthy of their cash, you also need to make it as easy as possible for potential donors to make a donation. You should consider the ways in which people now conduct most transactions. Cheques, for example, are a pretty long-winded and outdated payment method. While they still have their place, an increasing number of people are using plastic and electronic transactions instead. You can take credit and debit card payments easily and at very low cost by using a service like Paypal.
6. Don't forget SEO
Finally, if you want your website to be found, it is vital that you properly consider search engine optimisation – or SEO. Search engines use a variety of factors to determine whether or not your site is relevant to specific searches, and you need to play their game if you are to guarantee good placement on results pages. You may wish to read the article on SEO elsewhere on this site for further information.
The internet will become increasingly important for fundraisers. By thinking carefully about your online presence you can help to increase donations and raise awareness of your cause.
You might also like...