Seeking a Grant for your Fundraising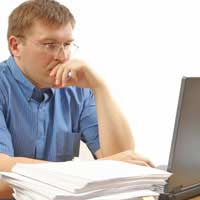 Much of your time as a fundraiser can be spent trying to obtain grants and support from local or national organisations and companies. Grant seeking is an integral aspect of being a good fundraiser and often the best charity foundations and voluntary sector companies have a successful history of receiving grants to help them continue with their mission. There are a variety of places that you can apply for a grant and also a number of different types available. However, at the core, they are all looking for the same information from you and you should be confident in delivering that.
Writing the Grant Proposal
When it comes to approaching an organisation or company for a grant, it is important to remember that you may be one of hundreds, if not thousands, all trying to obtain money from the one place. The key therefore is to be fully prepared and know your limits and expectations from the grant you are seeking. There are a variety of excellent publications available that outline how to write a sparkling grant proposal, but one of the key things is to remember that honesty is the best policy. When you write your grant proposal, keep in mind the following factors:
The reason for your application
The expectations of your application
The history of your fundraising organisation
The future plans for your fundraising organisation
How the grant will help you reach the goals you have for your organisation
How the grant giving organisation can benefit or be involved from helping you
Outline the timescale for any project they may help you with
Address how the project and budget will be monitored
For most grant giving organisations, it's important to really understand the fundraising drive they may be supporting, so knowing all the details in advance before sending in your proposal can be the difference between a successful attempt at grant seeking and an unsuccessful one. Many grant approving organisations will want to meet with you on a personal level before approving a grant, others will be happy to approve it on the grounds of the proposal you send them, it's entirely up to the company and you have to be flexible with your approach.
Who to Ask for a Grant
You can contact a variety of local authorities and government agencies to seek a grant. Dependent on the type of fundraising appeal you're running, you may be eligible for a variety of grants, so make your first stop your local authority, citizens advice bureau or government website. If you decide to apply for a grant from a trust, this can be another very successful way of getting what you need to take your charity forward. Many trusts are set up to benefit particular groups in society and therefore your charity may be aligned already with a trust that you can approach for funds. To apply for a grant from a trust, you follow many of the rules set out above for writing your grant proposal. A trust needs to know exactly what the money they may give you will be spent on. You need to have already researched the trust by this stage to know whether they can afford to give you the kind of money you seek and whether your fundraising organisation falls within their area.
Success and Failure of an Application
When you do send off your application to a trust, you must give them adequate time to consider your application before you contact them again. Many will acknowledge your proposal and give you a time frame for a response and if you're lucky enough to have your grant proposal approved, you should acknowledge this immediately and thank the trustees for their support. For many fundraising organisations, grant proposals will be declined on a regular basis. If this is the case, you must accept this and move on to another organisation that may be able to help. There is often little point in trying to resubmit a grant or trying to alter it to suit the company you've approached. There are plenty of grants out there so just keep looking and you'll hopefully eventually find one that approves of your organisation and is willing to help.
You might also like...