The Institute of Fundraising Code of Practice: What it Means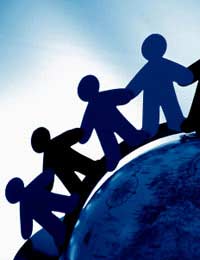 There has long been pressure on the government to better regulate charity fundraisers. This pressure has grown significantly in the past couple of years, with the rise of the so-called 'chugger' – professional fundraisers who solicit direct debit donations on the street.
As the law currently stands, regulation of charity collectors is up to local councils. Although collectors must have a permit, there is no central governmental system or enforcement; instead, it is broadly left up to councils to set their own rules. Sadly, this 'light touch' approach has meant that some less scrupulous charity collectors do not act in a way that is beneficial either to their cause or to the public at large.
In response to this, the Institute of Fundraising has drawn up a series of Codes of Practice. These documents explain fundraisers' legal obligations, but also set out established best practice guidelines to which fundraisers should consider adhering.
Who are the Institute of Fundraising?
The Institute of Fundraising is a professional body that aims to help and represent fundraisers and charities in the UK. It is a professional organisation in the same vein as, for example, the Federation of Small Businesses.
Institute of Fundraising members are required to sign up to their Codes of Practice. While these are not legally binding (although they contain guidance on the law), they have become accepted as best practice guidelines for the industry.
What do the Codes say?
There are 29 Codes in total, covering a variety of aspects of fundraising. They include guidance on event fundraising, dealing with legacies, house to house collections, interactions with businesses and so on.
Amongst the most important of the Codes is the one that deals with accountability and transparency. This document outlines ways in which charities can ensure that their actions are transparent and honest, and that they make every effort to remain accountable to their donors and stakeholders.
Similarly, the Code on volunteer fundraising helps provide a framework with which charities can properly manage their volunteers, ensuring that both they and the public are treated well.
Do I have to follow them?
The Codes themselves are not legally binding, and the Institute does not have the authority to dictate how charities should or should not act. That said, they do provide useful guidance on the law; the Codes often contain the highlighted word 'must', signifying a legal obligation to which charities must adhere.
Membership of the Institute of Fundraising is contingent on you signing up to and following the Codes. You can have your membership revoked if you fail to do so, but this is the only enforcement mechanism.
Rather than a set of rules, it is better to think of the Codes as an ever-expanding guide to best practice. Whether or not you choose to join the Institute is actually irrelevant; for all charities, the Codes provide a good foundation for your own working policies. If you are a new organisation, or you wish to improve your practices, the Codes are a great place to start.
You might also like...
What do I need to be able to go out in the streets and fundraise for our ministry
We own a ltd company that wishes to offer our venue and attractions to schools, groups, clubs,charities and anyone wishing to raise mine for a good cause. Some of our activities we would be able to offer 50 % of the revenue which we accept to exceed £1000. We feel this benefits our business and any potential fundraiser as we have public liability cover, parking and ameinaties. My question is what is the correct procedure to pursue this ?
Andy2avaround
- 2-Dec-15 @ 6:28 PM